Sustainability is all around us, from emission-free transportation to energy-savings in buildings. In the construction industry, the terms "green buildings", "green concrete" and "sustainable construction" and assessment methods like LEED or BREEAM are well known to builders, planners, applicators and building owners, but the full potential of sustainability in the construction industry is often hidden.
Unlocking this potential for the benefit of our customers is at the core of the MBCC Group. Dr. Sven Asmus, Chief Technology Officer of MBCC Group, says, "Delivering sustainable solutions is a key pillar of MBCC Group's portfolio. Today, more than 35% of all products offered by the group of companies are already sustainably advanced. Increasing economic benefits while at the same time contributing to the reduction of global warming is one of the ways in which we meet customer needs and demonstrate and promote our approach". In cooperation with European customers, Master Builders Solutions experts present selected cases that demonstrate how superior chemistry enables customers to increase their productivity as well as decrease operational costs and carbon footprint. Externally validated evaluation tools like the Life Cycle Analyzer quantify the obtained benefits.
A building is a long-term investment where sustainability can be achieved in construction and operation. Let's take a closer look.
The ingredients: sustainable building materials
The construction industry itself is a heavy user of raw materials – concrete, stones, chemicals and alike. With the rising consciousness about finite natural resources and the growing commitment to sustainability, companies are looking for alternative building materials. Sustainable construction materials, however, does not only apply to the resource each component is made of, but also the procedure of getting the mix ready for application. Chemical reactions of several components mixed together can be severe, though each component per se would be classified as eco-friendly.
There is another aspect in building materials to be considered: the safety of applicators and the surroundings of where the material is applied. Particularly in urban spaces the effects of construction chemicals on the applicator or the people using the building space can be harmful. In that sense, sustainability also takes the effects on the building society into consideration.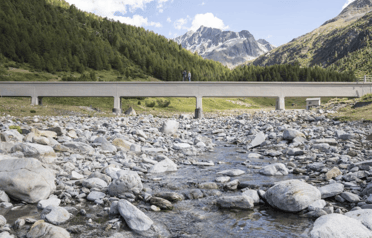 Construction waste and resource management
Every construction or refurbishment requires materials to be brought to the site, prepared, and mixed, and afterwards applied to the destined walls, floors, or roofs. Considering all the packaging and water usage, e.g. when mixing cementitious materials, you can easily achieve savings in wrappings or CO2 emissions with products and solutions which come in lighter packaging or formulation. As an example, let us compare a one-component product with a solution consisting of two components. For the latter, the two components come in separate packaging. After mixing the solution can be applied, leaving at least 2 empty containers. The one-component solution, on the other hand, after mixing and application results in only one container as waste.
The lifecycle of a green building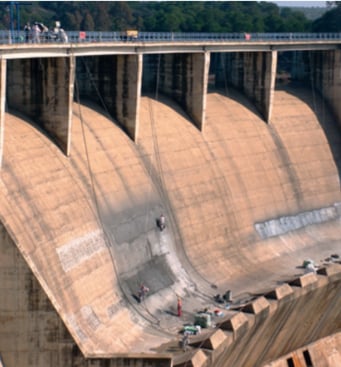 Sustainability does not only refer to the use and application of materials alone. In a wider sense, the lifecycle of a building has a major impact on how sustainable it really is over time. The lifecycle spans from the design and construction of the building to operation, maintenance, renovation, and deconstruction, so a sustainability focus in all stages can help reduce the overall environmental impact of the building. During the design stage, for example, using BIM and VR technologies enable planners and architects to ensure fast and reliable planning, while the construction stage calls for sustainable materials and processes. Maintenance and renovation of a building depend on the performance of the used materials, so a long-lasting construction can significantly reduce the amount of refurbishment. Products from Master Builders Solutions, for example, are extremely durable and thus reduce maintenance needs. This, in the end, does not only lower the environmental impact, but also helps save costs.
Overall, there is a lot of potential to achieve sustainability targets in the construction industry, and innovations will further spur the adoption of efficient building materials and processes. Sustainability is influenced by ecological, economic, and sociological factors, which all must be considered when assessing sustainability in construction. Master Builders Solutions already have an impressive track record of customers who achieved sustainability in their buildings, have a look and get inspired for your own projects.
Please also have a look at our blog "Design, build, use and refurbish - the construction life cycle of sustainable buildings" to learn more about the measures to increase sustainability in different life cycle stages.